[ezcol_1third] Programs
Mentoring Program
Studies show that for kids to overcome set-backs and thrive they need to have 3-5 adult mentors in their life, in addition to their parents. At the Boys & Girls Club staff and volunteers are trained to establish and maintain positive relationships with members. Parents who would like their child to benefit from more one-on-one interaction with a caring adult can sign their children up to be assigned a mentor who will meet with the child on a weekly basis, inside the Boys & Girls Club, and develop a mentoring relationship with the member.
Boys & Girls Club of Douglas is matching mentors with club members for one-on-one interaction.  Our desired outcomes for this mentoring program are:
Academic Success
Character/Leadership
Healthy Lifestyle Habits
Character Program
This year's Amazing You Character Program uses "The Leader in Me" by Stephen R. Covey and Sean Covey as a guild to inspire children to find their greatness!
Members are learning the 7 Habits of Highly Effective People in a fun way to develop each individual child's abilities and help them make their way in the world.
[/ezcol_1third] [ezcol_1third]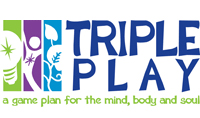 Triple Play's Healthy Habits 
Designed to incorporate healthy living and active learning in every part of the Club experience, Healthy Habits emphasizes good nutrition, regular physical activity and improving overall well-being. The program, for ages 6 to 15, is the "Mind" component of Triple Play: A Game Plan for the Mind, Body and Soul.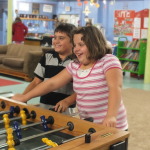 Project Learn
Project Learn reinforces and enhances the skills and knowledge young people learn at school during the hours they spend at the Club. This comprehensive program strategy is based on Dr. Reginald Clark's research showing that students do much better in school when they spend their non-school hours engaged in fun, but academically beneficial, activities. Through Project Learn, Club staff use all the areas and programs in the Club to create opportunities for these high-yield learning activities, which include leisure reading, writing activities, discussions with knowledgeable adults, helping others, homework help and tutoring and games like Scrabble that develop young people's cognitive skills. Project Learn also emphasizes parent involvement and collaboration between Club and school professionals as critical factors in creating the best after-school learning environment for Club members ages 6-18. Extensively field-tested and formally evaluated by Columbia University with funding from Carnegie Corporation of New York, Project Learn has been proven to boost the academic performance of Club members.
[/ezcol_1third] [ezcol_1third_end]

Power Hour: Making Minutes Count
Power Hour: Making Minutes Count helps Club members ages 6-12 be more successful in school by providing homework help and tutoring and encouraging members to become self-directed learners.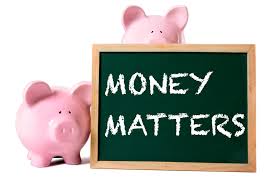 Money Matters
The club and our partners at Converse County Bank are getting together to conduct a set of programs teaching kids all about money.
[/ezcol_1third_end]